On August 25, 2022, xFusion Digital Technologies Co., Ltd. announced that its FusionServer intelligent servers will fully incorporate the latest Intel Data Center GPU Flex Series giving full play to its advantages in digital scenarios such as metaverse, cloud gaming, and media analysis.
Based on Xe-HPG microarchitecture, the Intel Flex Series GPU, which provides powerful GPU performance, is highly reliable and scalable, suitable for media processing, media delivery and cloud gaming. Specific workload use cases will become available over time. One solution is capable of addressing a wide range of workloads to provide high performance with low total cost of ownership (TCO).
xFusion uses the Intel Flex Series GPU to provide over 30 percent bandwidth improvement for media streaming, as well as high-performance rendering and media processing capabilities for cloud gaming and will deliver flexible virtual GPU (vGPU) scheduling policies for virtual desktop infrastructure (VDI).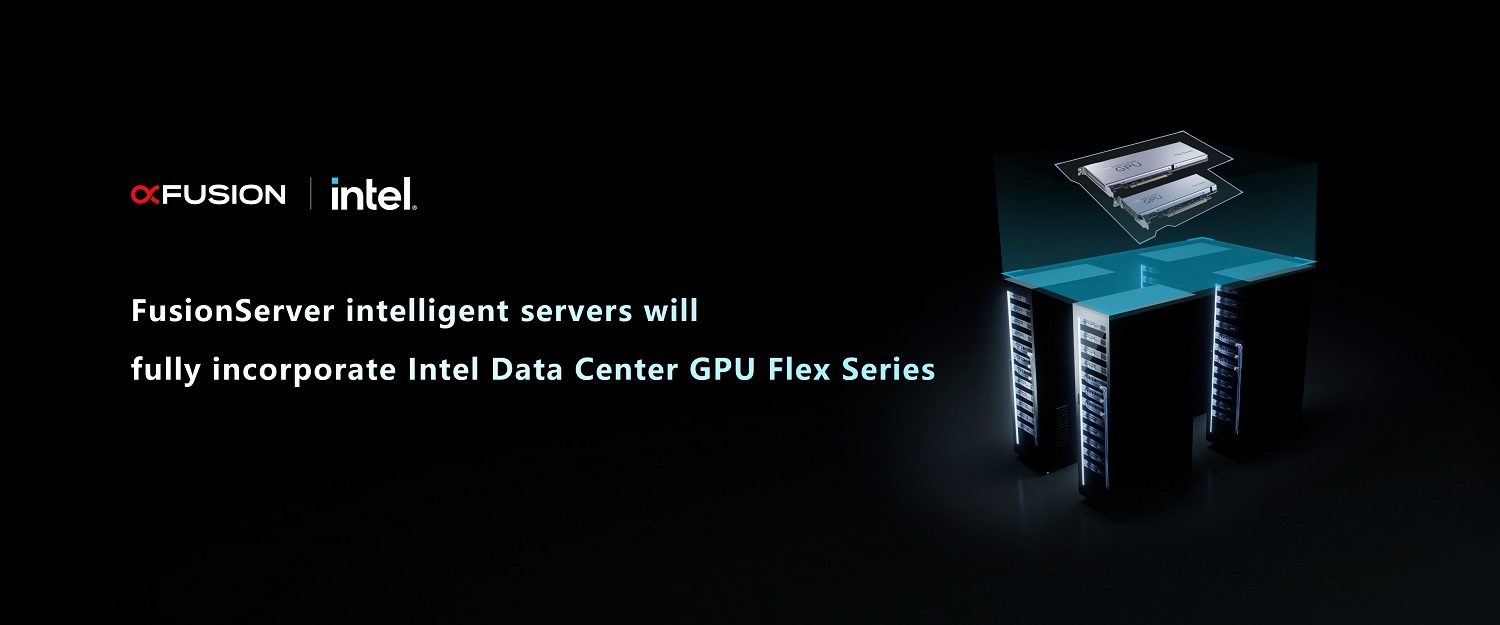 Tab Tang, President of Computing Infrastructure Field at xFusion, said, "It is estimated that in 2030, AI computing power will increase by 500 times, exceeding 100 ZFLOPS, and higher-performance GPU servers will become the core solution. Our FusionServer intelligent servers which will be equipped with Intel Data Center GPU Flex Series, can provide more flexible, powerful, and open AI computing power. In the future, xFusion will continue to release advanced servers based on Intel processors, helping customers' business succeed."
"The Intel Data Center GPU Flex Series provides our customers with a robust and adaptable solution to handle a diverse set of workloads for the data center. We're excited to see xFusion bring products to market that are focused for media consumption powered by these GPUs," said Anil Nanduri, VP, Strategy and Marketing, Super Computing Group, Intel.