On June 16, xFusion officially announced the FusionOne for Azure Stack HCI solution, which is published on Microsoft Azure Stack HCI catalog. FusionOne for Azure Stack HCI solution is based on xFusion FusionServer 2288H V6 server that supports Microsoft Azure Stack HCI to host enterprise-class hybrid cloud. Azure Stack HCI is a new hyperconverged infrastructure (HCI) operating system delivered as an Azure service. It provides the latest security, performance, and hybrid capabilities, which now include Azure Arc enablement and new management scenarios through the Azure portal.
The FusionOne for Azure Stack HCI solution adopts the industry-leading 2U2P rack servers that support Intel® Xeon® Scalable processors, 24 NVMe SSDs, and 12 TB of memory capacity. It incorporates core technologies, such as DEMT and patented technologies such as FDM, with the FusionDirector full lifecycle management software as an option available, laying a foundation for providing stable and reliable HCI with leading performance and simplified O&M.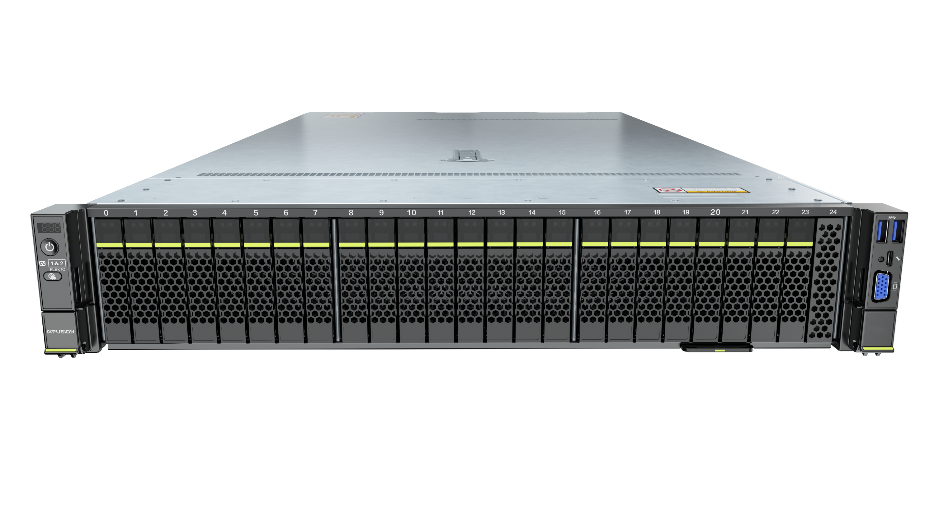 ▲Microsoft-certified FusionServer 2288H V6 server
"Hyperconverged solutions enable the rapid modernization of traditional IT infrastructure and help enterprise customers with their digital transformation. The launch of FusionOne for Azure Stack HCI solution by xFusion is another milestone in the innovation of solution cooperation between xFusion and Microsoft. In the future, we will work with Microsoft, Intel, and other industry partners to provide more flexible, reliable, and higher-performance solutions for our customers." said Junwei Ren, President of xFusion Data Center Solution Domain.
Adam Owee, General Manager of OEM Microsoft Greater China Region, said, "We are very pleased to cooperate with xFusion to create an industry-leading hybrid cloud solution with high-performance xFusion devices equipped with Microsoft Azure Stack HCI operating system and accelerate digital transformation for our enterprise customers."
Microsoft Azure Stack HCI hybrid cloud solution deploys a consistent cloud model to datacenter on-premises and edge environments, not only addresses the concerns of data security and network latency in some application scenarios, but also meets the stringent requirements for security and compliance in different markets and industries. Azure Stack HCI driven by FusionOne for Azure Stack HCI certified nodes can be widely used in diversified scenarios such as data center modernization, branches and edges, SQL Server databases, virtual desktop infrastructure, and containers to help customers accelerate digital transformation and meet their rapidly growing business needs.