In today's fast-paced world, people demand lightning-fast internet service to keep up with their needs. Seoul-based telecommunications company, SK Broadband, is at the forefront of providing just that. With the recent commercialization of the world's first 10 Gbit/s Internet service, SK Broadband is revolutionizing the way people access the internet. One key aspect of this revolution is their decision to expand SK Planet's VCS (Video Cloud Streaming) service, which faced a unique set of challenges.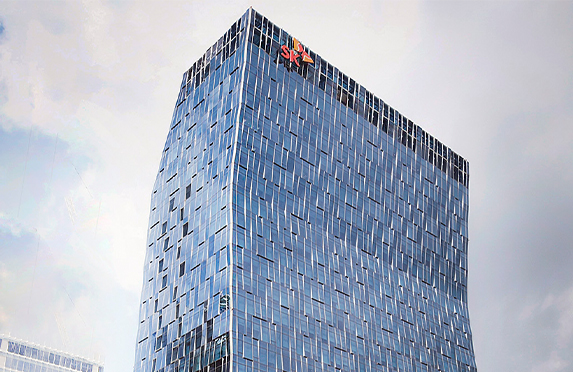 |

Overcoming Challenges with SK Planet's VCS Service

SK Planet's VCS service is a UI virtualization solution that offers top-notch performance even with legacy STBs (Set-Top Boxes), thereby reducing the cost of purchasing new STBs. To expand this service, SK Broadband needed a server that met several criteria:
Equipped with multiple NVIDIA GPUs
Capable of encoding and decoding at the level desired by SKP/SKB
Able to maintain nationwide service
Offered sufficient price competitiveness
SKP rose to the challenge, selecting the FusionServer through a competitive bidding process.
|

FusionServer: The Perfect Solution

The FusionServer was the only solution that satisfied all of SKB's requirements for SKP UI virtualization solutions. It offered:
Multi-GPU capabilities
Sufficient encoding and decoding performance
Nationwide maintenance system
Excellent price/performance ratio
With the FusionServer, SKB successfully expanded their SK Planet's VCS service while maintaining the high standards they've set for themselves.
|

Benefits for the Customer

SKB's decision to choose the FusionServer provided several advantages for the customer:

1、Securing a multi-GPU server lineup for SKP VCS services, ensuring smooth Cloud Streaming service.

2、Offering an excellent price/performance ratio, which proved advantageous in responding to failures.

3、Providing a nationwide maintenance system, guaranteeing that SKB could maintain their high standards even in case of any technical glitches.
|

A Success Story of Virtualization Services Utilizing FusionServer and SK Broadband Network

This success story serves as an inspiration to all companies aiming to provide diverse services to customers by leveraging South Korea's high-speed internet infrastructure. The FusionServer, which met SK Broadband's high standards, utilized the existing bidirectional STBs deployed through SKB's internet infrastructure to offer customers a highly advanced virtualization environment based on optimized solutions from SKP. This not only greatly impacted SKB's high-speed internet services but also had a significant influence on IPTV services utilizing bidirectional STBs. It can serve as a compelling case study of complete success for other global broadband operators.