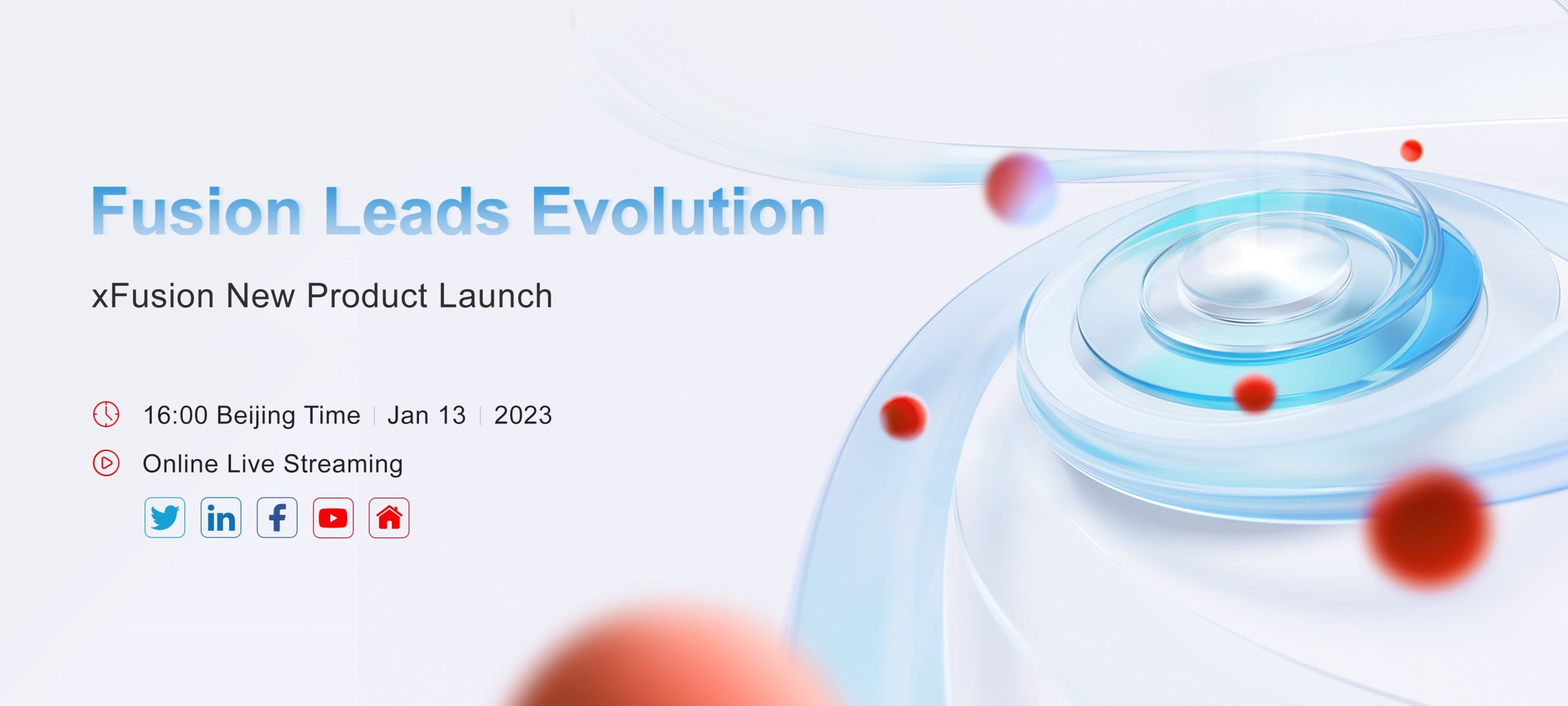 xFusion New Product Launch Event will take place online with live streaming at 16:00, Jan 13, 2023 (Beijing Time).
Cloud computing, AI, blockchain, metaverse, and other digital technologies are widely applied in business, and industries are undergoing new digital transformations. Computing power has become the key driving force of digital economy development and renovated productivity growth. We are ushering in unprecedented opportunities and challenges.
xFusion is dedicated to serving as the world's leading computing infrastructure and service provider. With the theme "FUSION LEADS EVOLUTION", the event is where industry experts, customers, and partners gather to share cutting-edge computing innovation topics and witness the debut of next-generation computing infrastructure solutions.
We sincerely invite you to register and join the event online. Let us share and create value together with the latest technology breakthroughs.
For details, please click: "Fusion Leads Evolution", xFusion New Product Launch