The 2022 International Design Awards (IDA) recently revealed their winners, and the FusionServer V7 series took home the Bronze Award. This cutting-edge server stood out among thousands of competitors thanks to its exceptional design.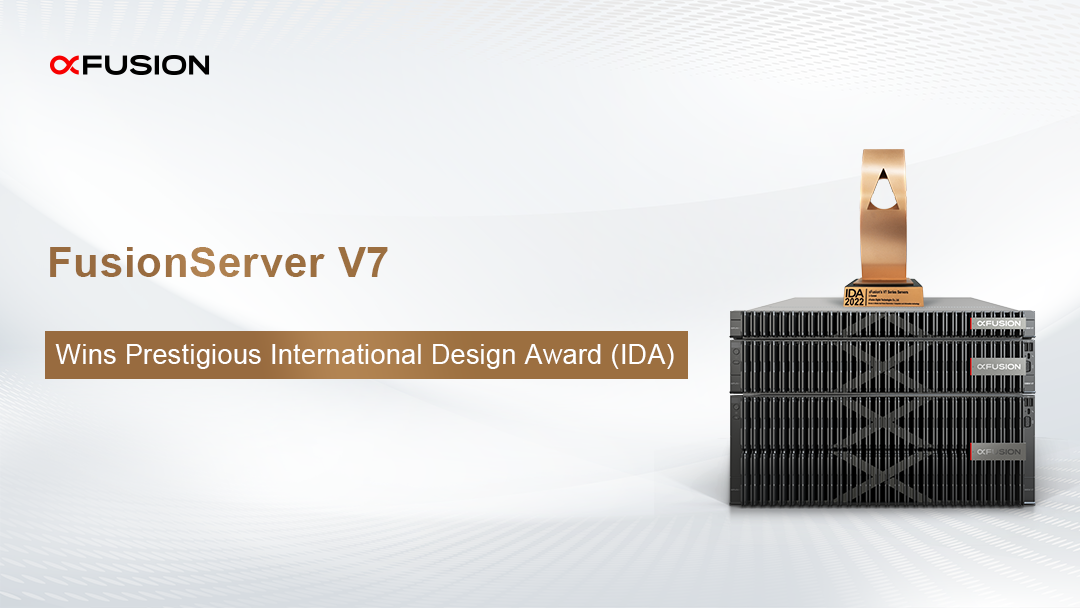 The IDA is a renowned global competition that celebrates sustainable, science-driven, and intelligent design. Spanning five categories, including product design, architecture, interiors, fashion, and graphics, the IDA showcases the most innovative and creative projects from around the world.
The FusionServer V7 series represents a next-generation computing infrastructure that excels in efficiency, intelligence, security, and reliability. Its sleek dual-line design, complemented by the distinctive metallic "X" on the back, serves as a symbol of the server's impressive capabilities. When servers are stacked, the "X" aligns to form an elegant spiral resembling the infinite symbol "∞", highlighting the server's unlimited expandability. Furthermore, its one-of-a-kind hidden security lock design not only enhances its stylish appearance but also provides comprehensive protection against unauthorized access.
Powered by the latest Intel® Xeon® Scalable processors, the FusionServer V7 undergoes comprehensive upgrades in efficiency, intelligence, and security. Leveraging key technologies such as CPU tuning, energy-saving algorithms, advanced heat dissipation, and high-speed interconnects, the FusionServer V7 server achieves a remarkable 10% industry-leading performance improvement and an 8% energy savings compared to equivalent configurations.
xFusion is committed to becoming a leading global provider of computing infrastructure and services. We maintain a steadfast focus on product design and innovation, aiming to deliver future-oriented and reliable solutions for industries worldwide.