On October 20th, Trixie LohMirmand, Executive Vice President of Dubai World Trade Centre (DWTC) and Anthony Yu, President of xFusion Middle East and Africa (MEA) signed a Memorandum of Understanding (MoU) at GITEX 2023, Dubai, that aims to reinforce their commitment to driving innovation, facilitating collaboration, and advancing the technology and information technology sectors with a strong focus on sustainability.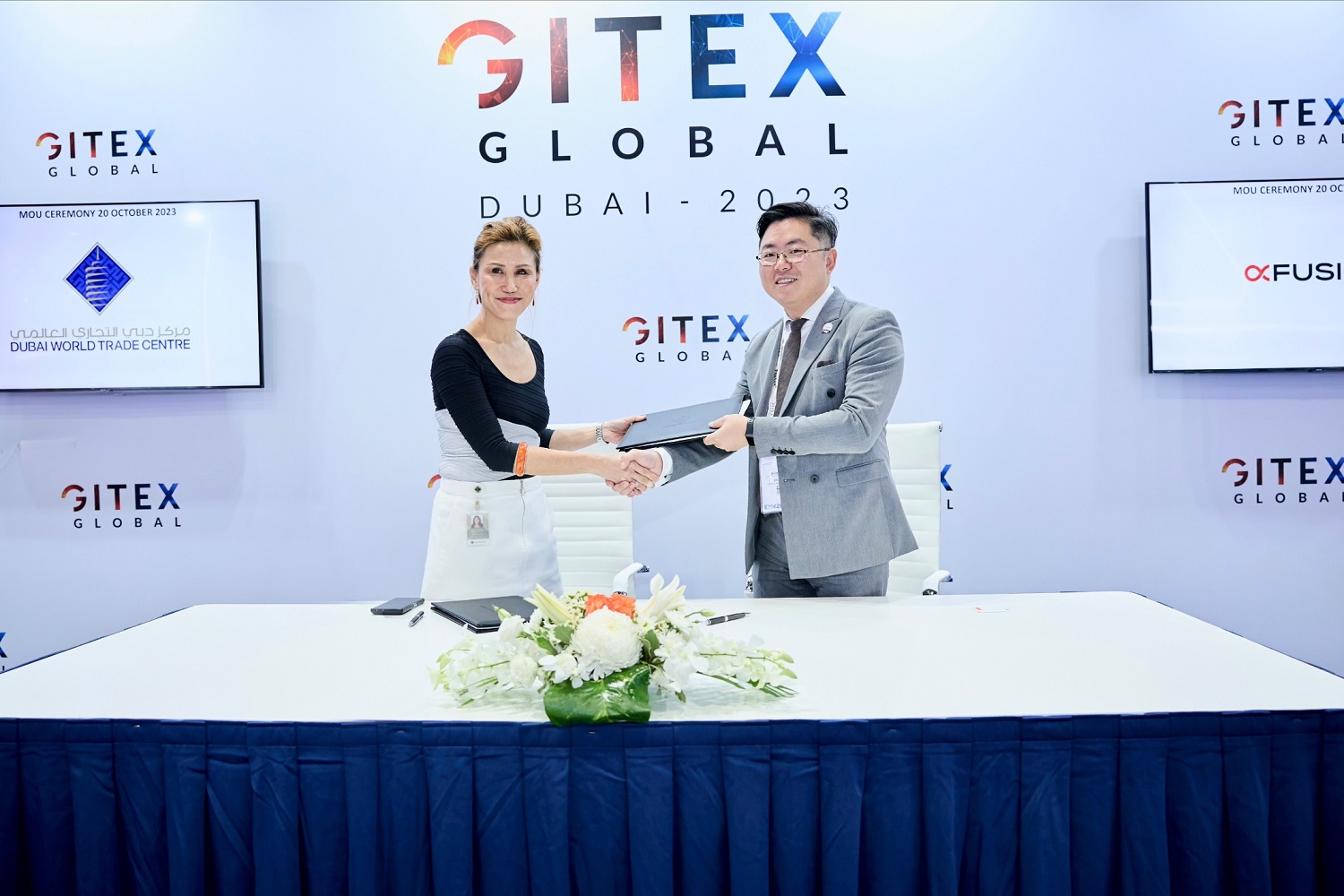 In an era where the convergence of artificial intelligence (AI) and sustainable development holds tremendous promise, GITEX 2023 provides an ideal platform to showcase groundbreaking solutions and strategies.
"Our collaboration with DWTC at GITEX 2023 signifies our joint dedication to shape the future of AI and sustainability. By driving innovation and facilitating meaningful partnerships, we aim to lead the way in building a more sustainable technology landscape," said Anthony.
LohMirmand stated, "DWTC is proud to partner with xFusion as we venture into a future defined by AI and sustainability. Our collective commitment to technological advancement, combined with sustainable practices, will have a profound impact on our industry and the planet."
As an effort leading towards a low-carbon technology innovation, xFusion and DWTC share a common vision centered around the following objectives:
• Driving Innovation: The collaboration reflects a shared commitment to drive innovation focusing on the cutting-edge AI technologies and sustainable practices.
• Facilitating Collaboration: The collaboration aims to foster a dynamic ecosystem that encourages collaboration among stakeholders in AI and sustainable development, offering a platform for knowledge exchange and partnership exploration.
• Advancing Technology Sectors Sustainably: Acknowledging the paramount importance of technology and sustainability, both organizations are dedicated to promoting growth in these sectors on a regional and global scale.
The MoU signing ceremony within the thematic context of AI and sustainability at GITEX 2023 marks a significant milestone in the ongoing collaboration between xFusion and DWTC. It exemplifies their collective commitment to drive positive change not only in the AI and technology sectors, but also the sustainability ethos within GITEX Global.